Article originally posted on www.erieinsurance.com

(opens in new tab)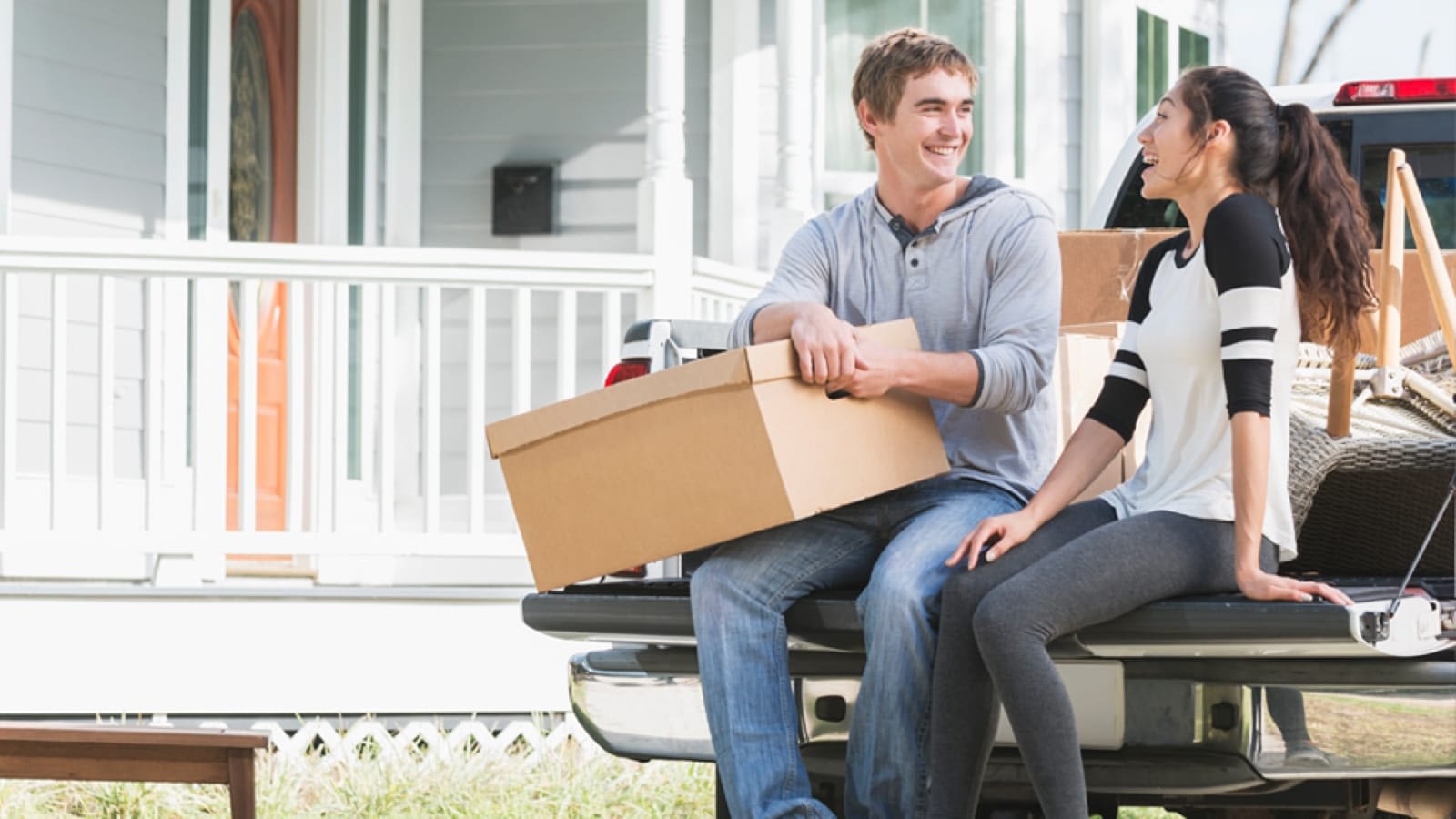 Would you like to be the first to know when every friend, family member, and casual acquaintance is ready to move into their new home? Then maybe you should consider the glamorous life of pickup truck ownership!
The truth is, there are lots of reasons to buy a truck. Need to tow a boat, camper, or trailer? No problem. Time to landscape the flower beds? Forget stuffing those bags of mulch into the trunk of your car.
Trucks are the perfect utilitarian choice of the automotive world. But pickup ownership does come with a unique set of pros and cons.
Ready to take the plunge into truck ownership? Here are 8 things you should know:
You'll be asked to help people move. A lot. I'd like to think I'm a generally helpful and considerate person. But when you own a truck, you may find your kindness stretched to its limits — at least when it comes to providing free manual labor. Here are the facts: Moving requires a truck. And you own a truck. That's something nobody forgets. On the plus side, if you suddenly hear from an old friend you haven't talked to in five years, you probably know why they're calling.
You'll never wonder, 'Will this fit?' We've all experienced that embarrassing moment when you buy something in a store only to discover it won't fit though your car door. As a truck owner, those worries are gone (and say goodbye to delivery fees)! Whether you're buying sheets of plywood or a new couch, you'll never wonder if you have the space to take it home.
Parking can be a chore. Every year, it seems it seems like trucks are getting bigger. Parking spaces, on the other hand, are not. This can make navigating tight spaces a pain. If you're opting for the newest heavy-duty pickup, be prepared for a longer walk from the parking lot.Related: How to Parallel Park Like a Pro
Always be ready to lend a hand.I've been on both sides of this one. Earlier this spring, I drove my car to watch a race at a local road course. It had rained all weekend, and the parking was in an open field. As soon as I pulled off the gravel path, I heard my car sink into the soft ground. I was stuck. I didn't bother calling a towing company. Instead, I walked down the aisle to the first 4X4 truck I could find. The owner happily grabbed a tow strap, hooked up my car and saved the day. If you're buying a truck, be ready to do the same.Related: What to Include in a Car Emergency Kit
You'll pay more at the pump.I still remember the sticker shock I received the first time I paid nearly $100 to fill up my truck's empty tank. Sure, that's when gas was nearing record highs. But the truth is, you'll always have higher fuel bills when you choose to drive a truck. They're big. They're boxy. And those large engines that are great for towing are also way less efficient than your friend's hybrid.Related: The Difference Between Regular and Premium Gas
People will ask to borrow your truck. A lot.When you own a car, you rarely get asked to loan it out. But when you drive a pickup, you can expect requests to borrow it at least a few times a month. What you do with those requests is up to you. Just make sure you understand how insurance works when you lend out your car.If it's any consolation, they may offer to compensate you for your troubles. One time, my brother-in-law left a $5 bill on the dashboard. It helped cover a fraction of the gas he used (see No. 4).
Some will use it as a trash can. People can be the worst sometimes. If you own a truck, don't be surprised to find an empty soda can or cigarette butt in the bed. It may not happen often, but don't say I didn't warn you.
You're ready for anything. Bad weather. Dirt roads. Camping. Towing. Hauling. Whatever the task, your truck can handle it. In many ways, it's the perfect adventure vehicle. So take some comfort knowing you'll always be ready for action at a moment's notice.
There you have it – my secret insight into the world of pickup truck ownership. Some of it's good. Some of it's not so good. But if you ask most truck owners, they wouldn't trade it for anything.
Whether you drive a car, truck, or SUV, it's important to make sure you have the right auto insurance to protect it. When you're with ERIE, you'll get outstanding coverage, great rates, and service from local people who care. Talk tp your local ERIE agent to get the conversation started.
A better insurance experience starts with ERIE.
Haven't heard of us? Erie Insurance started with humble beginnings in 1925 with a mission to emphasize customer service above all else. Though we've grown to reach the Fortune 500 list, we still haven't lost the human touch.
Contact Donaldson & Emerson, Inc. today to experience the ERIE difference for yourself.
Filed Under: Car Sense