Article originally posted on www.erieinsurance.com

(opens in new tab)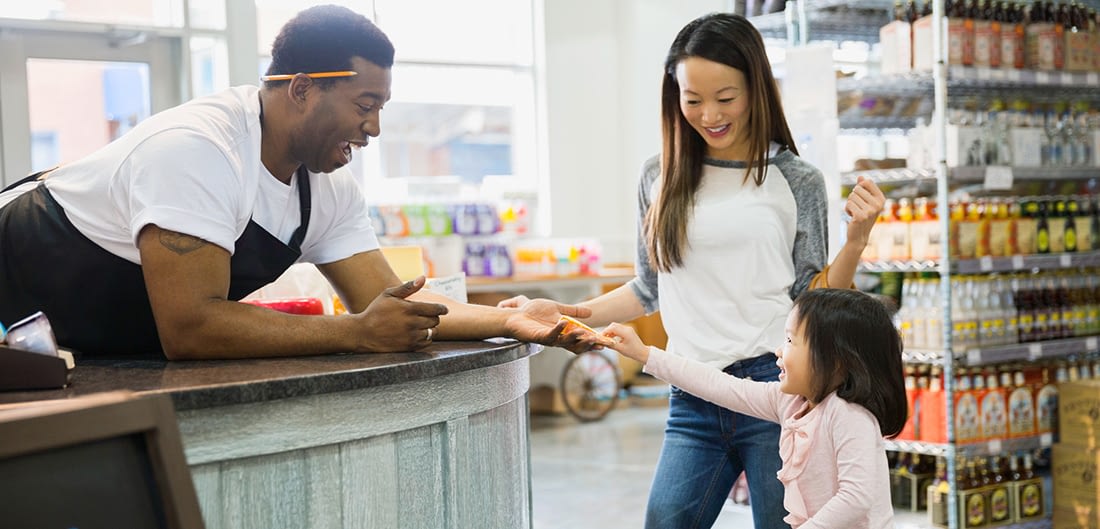 Why Shop Small?
The COVID-19 pandemic altered a lot of ways we shop. When we couldn't roam around stores, we got accustomed to ordering online and having packages shipped to our doorsteps. Communities of all sizes saw a hit, with an estimated 50% of small businesses closing across the world.
Now more than ever, our local economies need a big boost. Here's what that looks like by the numbers, according to the Small Business Administration:
Small businesses accounted for 60% of new jobs in the past 25 years.
Small businesses account for 44% of U.S. economic activity.
For every $100 spent in a small business, $48 returns to the local community, versus only $14 from a national retailer.
Ways to Support Your Local Small Businesses
A great time to show your support for small businesses is on Small Business Saturday®. Shoppers are encouraged to support the local small business owners in their community by "shopping small the Saturday after Thanksgiving."
Of course, shopping small isn't exclusively a Saturday event. Here are more ways to support your favorite local shops during the holiday rush and all year long.
Give a shout out on social media. Follow your favorite local shops and share any deals or new products. Found the perfect pair of jeans or best tasting coffee? Consider making a post and tagging the shop so your friends know where to look when they come into town.
Write an online review. Shops always appreciate a positive review. Popular review sites include Google My Business, Yelp, Facebook and Etsy. Offer your feedback on their customer service or share what you've discovered and why you keep going back.
Grab a gift card. Buying gift cards is a great way to support your favorite spots. And if you have an ErieSecure Home® policy with Erie Insurance, you'll be glad to know you already have an added bonus: gift card and gift certificate reimbursement coverage*. This coverage reimburses customers for remaining balances on gift cards for local businesses in case they close within the next year.
Shop Local for Your Insurance, Too!
This season, remember the mom-and-pop shops down the street. Stop into a local gift store, grab lunch at a corner diner or buy a wreath from that third-generation flower shop.
Another small business to keep an eye out for: your local independent ERIE agent. Reach out for a free homeowners insurance quote, or schedule a policy review to make sure your coverage is up to date as the seasons change and the holidays begin.
* Coverage provides reimbursement for up to $250 per gift card purchased at businesses within 100 miles of the customer's residence if the business permanently closes within a year after the purchase of the gift card. local business must not employ more than 100 full-time employees. Reimbursement coverage is limited to $500 per policy period.
Imagine: you're lounging on your couch, snuggled in a warm blanket, comfy pants on. You scroll through your phone, alternating between search engines and online stores to find your father that perfect gift. But no matter how many "holiday gift for him" recommendations you scroll through, nothing captures what you're looking for.
With online shopping right at your fingertips, don't forget about your local small business community. Just down Main Street are a variety of unique finds that bring big benefits to our hometowns. (And ERIE is proud to insure thousands of these amazing small businesses.)
A better insurance experience starts with ERIE.
Haven't heard of us? Erie Insurance started with humble beginnings in 1925 with a mission to emphasize customer service above all else. Though we've grown to reach the Fortune 500 list, we still haven't lost the human touch.
Contact Donaldson & Emerson, Inc. today to experience the ERIE difference for yourself.
Filed Under: Business Sense
|
Tagged With: Business Insurance, Commercial Insurance