Article originally posted on www.insuranceneighbor.com

(opens in new tab)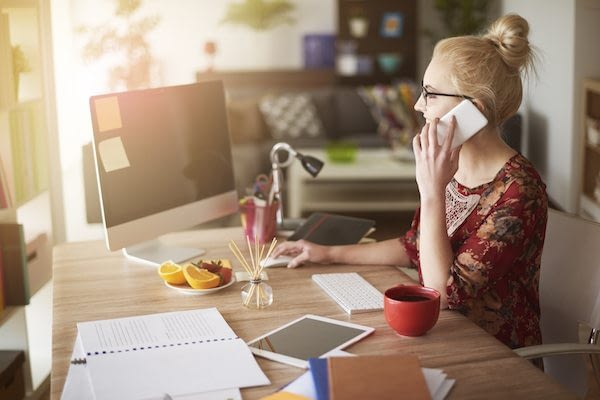 Many small businesses in the U.S. today are home-based. For a small business owner or entrepreneur, working out of the home has many advantages. It is convenient, cost-effective, and comfortable, and you can skip the daily commute and wear pajamas or sweats all day if you like.
However, conducting business in the comfort and convenience of your own home does not make it risk-free. You are running a real business and, like any business, it needs to be insured. You can still be sued or suffer unexpected property losses.
Homeowners and renters policies do not cover home-based businesses. Our agency can help you find the right business insurance policies for the coverage your home-based business should have in place.
Types of Coverage You May Need for a Home-Based Business
The business insurance you need will depend on the type of business you are running out of your home. Possible business insurance coverage you should consider may include:
Property insurance: The typical homeowners policy will not cover business equipment losses caused by fire or flooding. You need business property insurance if you use any type of equipment in your home-based business, including computer, printer, fax, furniture, etc.
Liability coverage: You need business liability coverage if you have anyone coming to your home for business purposes. This can include clients, contractors, and any person making a delivery to your home business. A homeowners policy will not protect you from a claim made by a business visitor who is injured on your property.
Professional liability insurance: Professionals working out of their homes need professional liability coverage as much as professionals working in a firm. This insurance protects you from potential claims made by clients of negligence or a failure to deliver.
Product liability coverage: This coverage may be necessary if your business makes or supplies a product. Product liability insurance protects your business from claims of damages caused by your product to a person or property.
Business auto insurance: If you are in an accident while using a vehicle for business purposes, your personal auto insurance may not cover your losses. You need business auto insurance to be covered in this situation.
Get Professional Assistance with Your Business Insurance Needs
Depending on what type of business you have, there are several other types of insurance coverage your business may need. For example, you may want commercial crime insurance to protect your home-based business against theft, fraud, and crimes. If your business has employees, you may need to carry workers' comp insurance.
Your business insurance premiums will depend on what type of business you are running out of your home, what types of coverage you need, whether you have employees, the location of your business, and a several other factors. Our knowledgeable agency is well-versed in the business insurance requirements in a wide range of industries. We can help you ensure that you have the coverage your business needs at the best available rates.
Filed Under: Business Insurance
|
Tagged With: Product Liability Insurance, Workers' Compensation Insurance, Commercial Property Insurance, General Liability Insurance, Commercial Auto Insurance