Article originally posted on www.erieinsurance.com

(opens in new tab)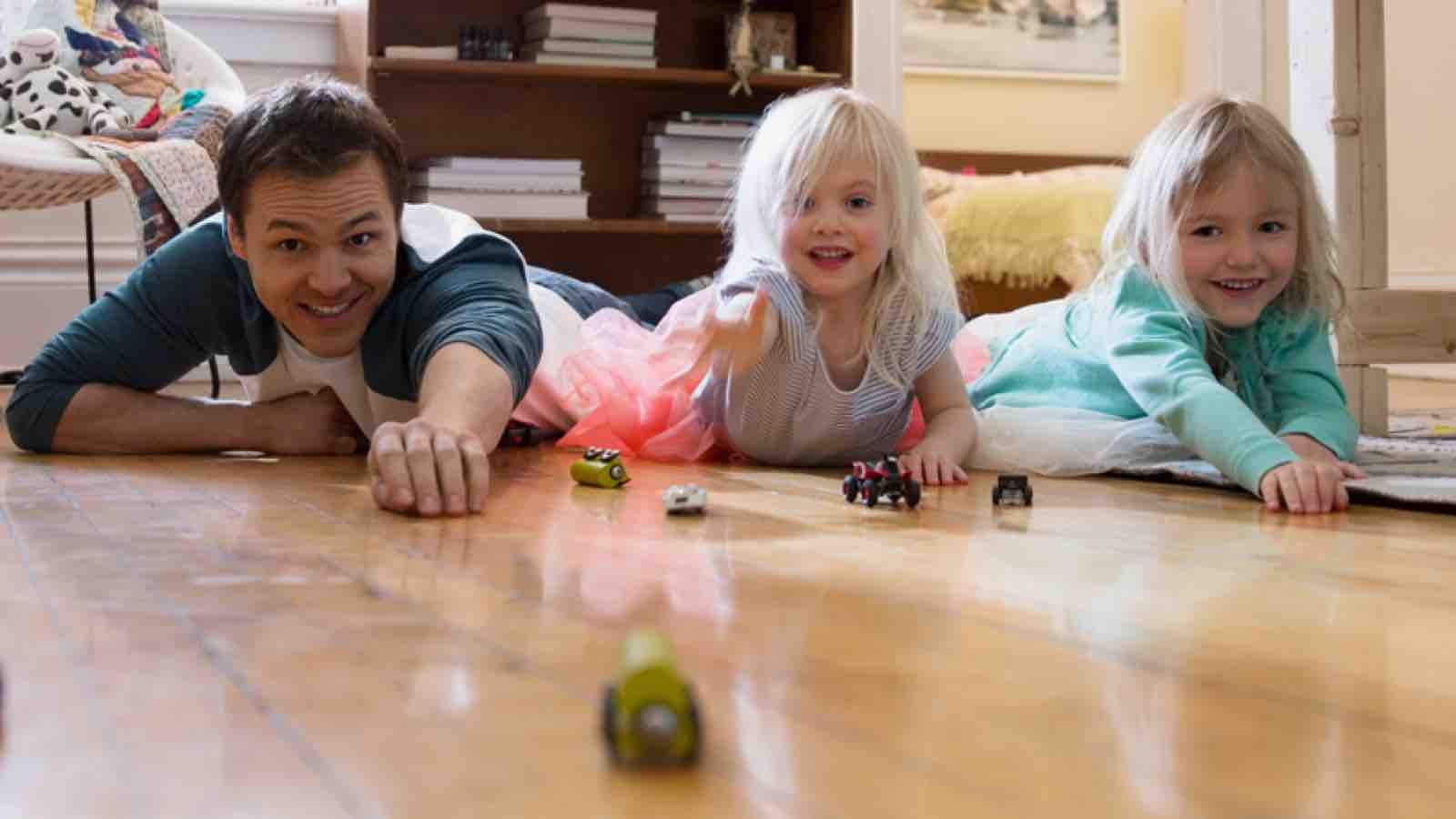 If the rooms of your home feature wall-to-wall carpeting, chances are you've considered replacing it with hardwood floors.
Maybe you're drawn to the clean, classic aesthetic. Or you've just grown tired of dealing with stained carpets. Whatever the reason, there's no question that hardwood flooring is a popular upgrade. But it also represents a significant investment.
A recent Erie Insurance survey found homeowners have mixed feelings about hardwood floors. When asked what they wouldn't purchase for their home again, 9.2% of respondents said they regretted installing hardwood flooring (the most popular response). However, 16% also said hardwood floors would top their wish list when purchasing their next home.
So, are hardwood floors the right choice for you? Here are some pros and cons to consider before you decide:
Pros of Hardwood Flooring
It's stylish. Whether your interior design style is mid-century modern or shabby chic, hardwood flooring goes with just about anything. And if your tastes change later, you can always opt for a new look through sanding and staining.
It's easy to maintain. A spilled glass of wine makes for easy cleanup on hardwood floors. But that same accident could ruin your light-colored carpeting. For this reason, hardwood is a popular choice – especially for families with pets or small children. And with the help of sanding or refinishing, you can restore hardwood flooring to like-new condition as it starts to age.
It's durable. With the right care and upkeep, hardwood flooring will last for decades. In fact, some homes that are more than a century old still have their original flooring in place. Check out these tips if you're restoring an older home.
It improves your resale value. Buyers are likely to pay a premium for a home with hardwood floors. For that reason, they have the highest return on investment of any flooring option. Consider these DIY projects if you're looking for other ways to increase your home's value.
Cons of Hardwood Flooring
It's expensive. Hardwood flooring costs range anywhere from $3 to more than $12 per square foot. That can make it more than twice as expensive as carpeting.
It's uncomfortable. Standing on a hardwood surface for long periods of time can be hard on your body. And the flooring can be cold on your feet during the winter months. Soft surfaces like carpeting are warmer, more comfortable, and easier on the joints.
It's loud. Walking across hardwood flooring will naturally cause some thumps or squeaks. You can muffle the noise by using rugs, but it's still louder than carpeting. This could be problematic for neighbors if you live in an apartment, condo, or another type of shared space.
It can be damaged. Hardwood floors are easy to clean, but they can still be damaged by pets and children. Too much water can lead to cupping boards. And dragging toys or other hard objects across your floors could leave deep nicks and scratches that are difficult to repair. (Help make your home pet friendly with these DIY projects.)
Whether it's choosing new flooring, paint colors or appliances, there are plenty of decisions to make when it comes to furnishing your home. The same is true when it comes to protecting it.We know your home is special to you, and we want to make sure it's protected with homeowners insurance you can trust. Contact your agent in your neighborhood today to get a quote.
A better insurance experience starts with ERIE.
Haven't heard of us? Erie Insurance started with humble beginnings in 1925 with a mission to emphasize customer service above all else. Though we've grown to reach the Fortune 500 list, we still haven't lost the human touch.
Contact Donaldson & Emerson, Inc. today to experience the ERIE difference for yourself.
Filed Under: Home Sense