Article originally posted on www.erieinsurance.com

(opens in new tab)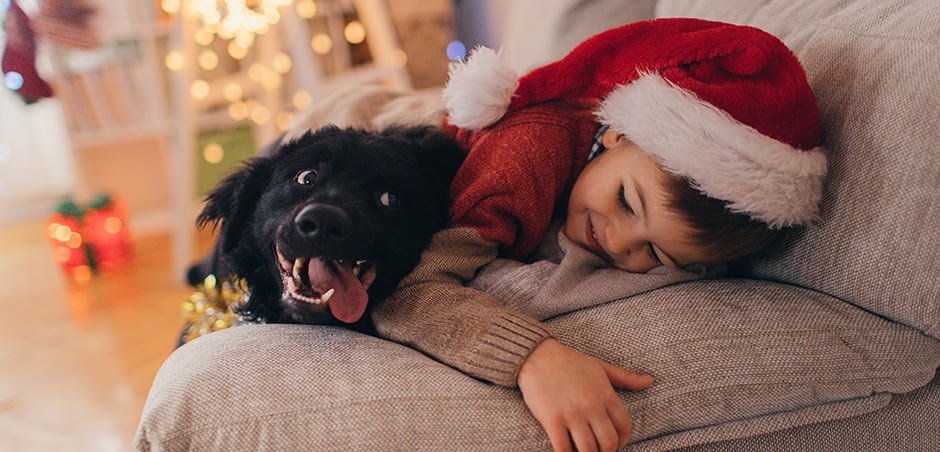 The holidays are an exciting time for get-togethers, gifts and delicious food. While most people are up for the festivities your pet might feel differently. Extra noise and visitors can leave pets feeling stressed. Food and decorations can present hazards, too.
Here's what to you need to know to keep pets safe this holiday season.
Food
It's easy to give in to the begging eyes of your four-legged companion. However, it's important to know what is and isn't safe for them to eat. For specific questions, check with an expert like your local veterinarian or a resource like the Pet Poison Helpline. Keep phone numbers handy for your vet and the local emergency vet, too – especially if you're traveling. Generally speaking, here's a list of what foods to avoid giving your pet:
Decorations
Sparkly decorations can pique your pet's curiosity this time of year. Here's what to keep in mind when you're setting up and displaying your holiday décor:
Holiday Plants
Holiday plants are often purchased or given to enhance a home's décor during this festive time of year. Here are three popular holiday plants that can be dangerous to pets.
Your best bet? Purchase silk or plastic versions of these popular holiday plants to avoid any unwanted trips to the pet emergency room.
Travel and Entertaining
It's great to include your pets in family celebrations, holiday parties and holiday road trips. Keep these considerations in mind when you involve your pets in your holiday traditions.
Home is where memories are made
At the holidays and all throughout the year, our pets have special places in our hearts. Being greeted by that warm, wet nose is just one of those things that makes a house a home.
Make sure your home is protected with homeowners insurance you can trust. See what makes ERIE different or find a local insurance agent near you.
A better insurance experience starts with ERIE.
Haven't heard of us? Erie Insurance started with humble beginnings in 1925 with a mission to emphasize customer service above all else. Though we've grown to reach the Fortune 500 list, we still haven't lost the human touch.
Contact Donaldson & Emerson, Inc. today to experience the ERIE difference for yourself.
Filed Under: Home Sense
|
Tagged With: Homeowners Insurance, Pet Insurance