Article originally posted on www.erieinsurance.com

(opens in new tab)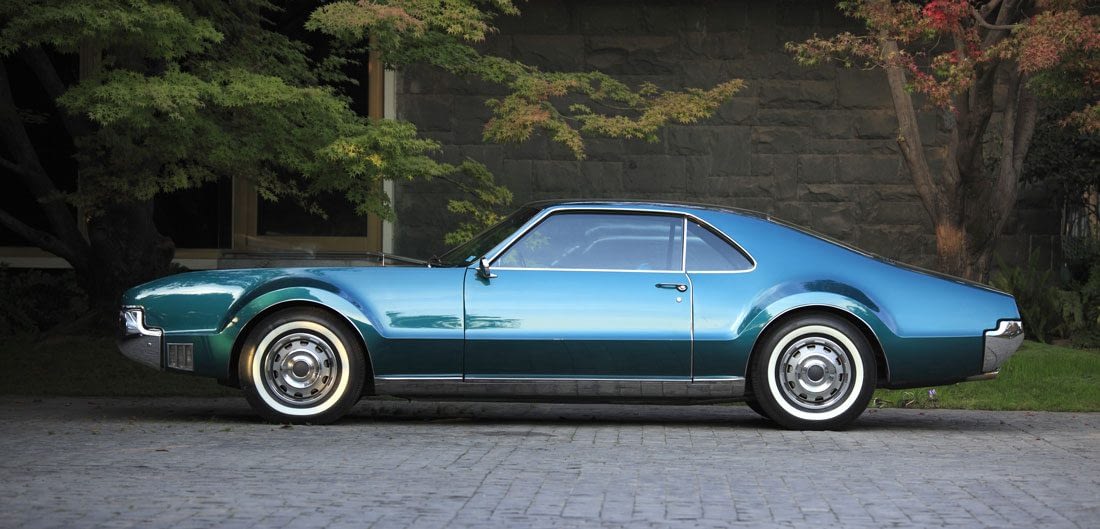 Whether it's a groovy bus from the 1960s or a muscle car from your glory days… you love when your antique or classic car turns heads.
If you're a car enthusiast, you know the feeling — and you often go to great lengths to restore and protect your classic or antique car. That's why it's important to have the right coverage that goes the distance, too.
Let's go for a spin and get the answers to some common questions we receive about classic and antique car insurance:
WHY DO I NEED CLASSIC OR ANTIQUE CAR INSURANCE?
If you own a classic or antique vehicle, it may seem like the simplest option is adding it to your personal auto policy. But if you end up in an accident, you could find yourself short on coverage.
Here's why: When it comes to paying an insurance claim, depreciation is a key factor. As most cars age, they go down in value. But for a classic or antique car, the opposite is often true.
WHAT IS AGREED VALUE COVERAGE?
At Erie Insurance, our classic and antique car insurance takes this into consideration and values your car on an "agreed value" basis. That means you and ERIE agree upon the value of your vehicle up front before a loss happens. All appraisals are completed virtually, so it's easy to send photos and information to ERIE to be appraised so there are no surprises should a partial or total loss happen.
Additionally, classic and antique car insurance coverage can help you find — and pay for — stock original replacement parts if your vehicle is damaged, preserving its value and authenticity.
IS MY CAR A CLASSIC OR ANTIQUE?
Insurance companies offer many kinds of classic car policies for different kinds of older cars. Erie Insurance offers Agreed Value coverage for the following kinds of cars:
Classic autos are at least 10 years old and, because of limited production or exceptionally fine workmanship, have achieved rare or historic interest through being restored, maintained or preserved.
Antique autos are 25 years or older that have been kept in good running condition and/or licensed as an antique with the Department of Motor Vehicles.
Special interest autos maintain or appreciate in value as they become older.
WHAT IF I DON'T REGULARLY DRIVE MY CLASSIC OR ANTIQUE CAR?
As an auto enthusiast, you've invested a lot of time and money in your car. Even if you rarely drive it, you'll still want to protect it from perils like fire, vandalism and theft. And if it's insured, you'll always have the freedom to take it for a spin or drop into a car show.
That's why it's a good idea to talk with an insurance professional like an Erie Insurance agent if you're interested in classic or antique car insurance. He or she will be able to advise you about the right coverage at the right price for your classic or antique car.
DO I NEED A SEPARATE POLICY?
While some insurers require a separate policy to insure antique cars, classic cars or special interest vehicles, Erie Insurance usually includes them on the same policy as your other vehicles. Having one policy streamlines the paperwork and billing for you, freeing up your time so you can get back on the road.
ERIE also offers discounts for antique or classic cars that are driven at very low-mileage – for example, 500 miles or less per year. In most states, we also offer a reduced usage discount when your vehicle is laid up for 90 consecutive days or longer. So you may find that insuring your collector car with us could even cost you less than a standard auto policy.
And since all your cars are on one policy, you can still take advantages of additional services like ERIE's roadside assistance.
Whether you own a classic, collectible or custom built car, you'll want to make sure that you have the right insurance coverage to help keep your investment safe. Contact us today for more information about how to add your unique vehicles to your auto policy.
See individual policies for specific coverage details. Certain terms and limitations may apply and may vary by state. Refer to our disclaimer for additional information.
A better insurance experience starts with ERIE.
Haven't heard of us? Erie Insurance started with humble beginnings in 1925 with a mission to emphasize customer service above all else. Though we've grown to reach the Fortune 500 list, we still haven't lost the human touch.
Contact Donaldson & Emerson, Inc. today to experience the ERIE difference for yourself.
Filed Under: Car Sense
|
Tagged With: Auto Insurance, Car Insurance, Personal Insurance